Bridging the gap between Drug Substance and Drug Product
Since I was a PhD student, I have focused on solid form screening, first as a postdoc at the Synthesis and Solid State Pharmaceutical Centre (SSPC), a global hub of pharmaceutical process innovation and advanced manufacturing in Ireland, then back at Kansas State University where I had studied. The opportunity to move to Lonza came a couple of years ago, and I am now fully focused on solid form services once again.
From my time at SSPC, working on projects for various pharmaceutical companies, I know there is the risk that a CDMO's drug substance group simply passes a project across a fence to the drug product group for further processing without any real communication.
These two groups can appear very separate, with neither having a clear picture of what the other is doing. And in fact, that can happen particularly when a small biotech uses different CDMOs for each stage of the project.
Most of the time, things go well, with scientists and engineers on both sides of this fence doing their jobs effectively. But this is not always the case – sometimes, a drug substance comes across to the product team and there are challenges. For example, a change in polymorph can have an impact on properties (solubility / stability) that no one on either side could have predicted as this was not at the forefront of their thinking. Resolving the issue at a later stage can both be costly and time-consuming.
Here at Lonza, we want to remove that fence. Rather than blindly throwing a ball back and forth across the fence, we have developed an integrated, seamless and joined-up offering. We have a group who can speak the language of both the Drug Substance and Drug Product teams, and who can make sure the lead form is identified prior to formulation
This is the role of the team here in Solid Form Services. We strive to tear down that fence and create a solid form that is appropriate for both the Drug Substance team and the Drug Product team. We combine our solid state chemistry, material science, formulation design and bio-modeling expertise to establish this strong connection and understanding. And this can accelerate development timelines.
Developing a drug does not only require understanding the chemical structure but the physical characteristics as well. The physical structure directly impacts the characteristics of the resulting product, such as solubility, purity, and bioavailability. The physical characteristics of a drug product can also impact how we process that drug further down the line in drug product development.
We help our customers to decide before the drug product formulation step whether the ideal lead formulation would be a crystalline polymorph, a salt form, a cocrystal, or an amorphous spray-dried dispersion. Performing this step right after the drug substance development step is finalized brings many benefits in meeting tight timelines of the overall drug development life cycle.
Getting from an initial batch of API to an optimized solid form with a target product or drug profile can take anywhere from two to eight weeks, depending on the complexity of the solid form landscape and the degree of risk reduction desired by client. Typically, four to six weeks is a reasonable timescale.
And the great thing about Lonza is that we work as one with our clients. Our model has the flexibility in scope to be adapted to suit their individual needs for their particular program. We are a big business, but our people are right at the heart of every project and every relationship.
---
About: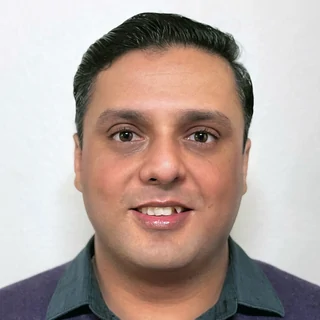 Abhijeet Sinha
Senior Scientist, Solid Form Services
On the importance of Extractables and Leachables Assessment
I have always had two passions in my life, cooking and science. Similar to professional chefs, scientists need to be equipped with deep insights into the quality of their dishes, ingredients, or even materials used during the cooking process. My passion for analysis, be it in the laboratory or the kitchen, later culminated in my studies. During my diploma thesis and PhD in pharmaceutical sciences, I focused on trace analysis and structural elucidation by mass spectrometry, so my analytical portfolio fitted well for impurity analysis in drugs. My current position at Lonza Drug Product Services is focused on performing extractables and leachables assessments and structure elucidation.
Understanding all factors that may have an impact on drug product purity, quality and safety represents a crucial part of the drug manufacturing process. When it comes to the latest stages of pharmaceutical manufacturing – filling the final drug product into its container or delivery system, the last thing we want is to discover a surprise in the form of impurity. Being able to detect any compounds that could have leaked from the processing and packaging equipment into the drug product is, therefore, crucial to ensure safer products for consumers and patients.
Defining extractables and leachables
Both terms, extractables and leachables (E&L), are used for chemical compounds migrating from plastic materials into the contact solution. The difference is that extractables are, per definition, extracted from a component of a process stream into an extraction solution, thus produced under laboratory conditions. On the other hand, leachables are chemical entities released under actual manufacturing and storage conditions from components into the process stream and might end up in the final drug substance or drug product.
Traditional biologics manufacturing continuously shifts from stainless steel equipment to single-use systems (SUS). These single-use systems, containing various plastic materials, consist of hundreds of components directly in contact with the process stream. To assess the potential of E&L for these components, risk-based E&L approaches are commonly applied and suggested by health and regulatory authorities.
From risk assessment to risk mitigation
The E&L evaluation for a given material begins with an in-sillico risk assessment. These assessments allow us to filter low-risk materials from medium and high-risk materials depending on their risk of introducing leachables into the process stream. According to their risk categorization, we mitigate the risk with an appropriate mitigation strategy.
If material is determined to have a high risk of introducing leachables into the process stream, we can follow different risk mitigation options. Most vendors can provide extractables data for their material tested according to generally accepted industry standards. This data is then evaluated specifically for each process and product. If the vendor extractables data is missing or is inadequate for the process or product, we have the capabilities to conduct in-house E&L testing in our laboratories at Lonza's Drug Product Services.
The setup of a conclusive study protocol is the basis for a proper E&L lab study. Sometimes, we simulate whole manufacturing processes on a small scale in our lab to generate realistic process samples. We use state-of-the-art mass spectrometry systems to screen for unknown E&L compounds at trace levels. As these compounds often do not match commercially available libraries, the following step is to perform structural elucidation. These compounds are then quantified and finally subjected to a toxicological assessment to ensure patients' safety.
The goal of an E&L assessment is to prove the safety of patients being treated with the product with regard to E&L compounds. For our customers, it is also to comply with health authorities' expectations. The European and US guidelines addressing the topic of E&L outline that manufacturing material and container closure systems shall not be reactive or absorptive to alter a drug's safety, quality or purity.
New challenges facing E&L assessments
The emerging portfolio of novel biologics, such as antibody-drug conjugates (ADCs) and cell and gene therapy (CGT) products, poses challenges to E&L assessments. The primary reason is that SUS systems are not always purchased off the shelf, but they are more and more customized as whole assemblies fitted for the individual process demand. New suppliers and components are entering the market and such components often miss conclusive extractables data that should be provided by the supplier.
Assessing E&L for traditional and emerging biologics is highly challenging, as it covers manufacturing processes with hundreds of different SUS components and screening for thousands of possible compounds through trace analysis. These requirements and challenges demand conclusive E&L strategies and strong analytical expertise to ensure our overall goal: bringing safe and efficient therapies to our patients. We in Lonza DPS – Forensic Chemistry have the in-house capabilities to support our customers with both tailored risk assessments and dedicated lab studies to solve these E&L challenges.
---
About: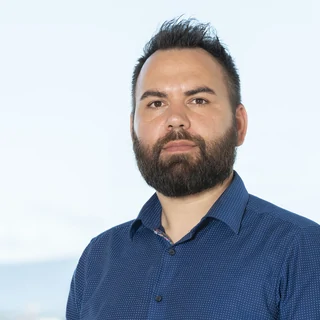 Lukas Mogler
Principal Scientist, Forensic Chemistry, Drug Product Services
Solving the Capsule Color Challenge: Replacing Titanium Dioxide in Capsules
Lonza Delivers Innovative Solutions to Address Consumer Preferences and a European Union Titanium Dioxide Food Ban
At first glance, one may consider the selection of the empty hard capsule the simplest and final decision to be made when rolling out a new drug product or food supplement. But don't let appearances mislead you. The technology, design, materials, color and regulations around capsules make this choice a decision that should be well-considered and made in the early phases of product development.
The ecosystem around capsules is crowded with influential and sometimes opposing forces. The end product manufacturers need optimal performance on the filling machines, compatibility with the fill materials and stability over time. Marketers demand quality, low prices and exceptional service from suppliers. Regulators are carefully laying down compliance requirements to assure public health and consumer protection. Consumers are calling for transparency and the possibility to make choices when it comes to ingredients in the products they consume. And last but not least, our customers know that shape, color and capsule ingredients can play an outsized role in the final success of a food supplement or drug product.
The role of the capsule is critical. Its ingredients must be compatible with the drug product formulation or dietary ingredients it is delivering. It must protect the fill from UV light, oxidation, and moisture. And lastly, it should control how and when the active substance/nutrient is delivered and released.
But, functionality is just the beginning of a capsule's role. The shape and color of capsules can be a critical element in marketing; can aid in deterring trademark infringement; can be a safety tool to aid in preventing drug accidents, and can help with patient compliance through easier identification that leads to a better understanding of dosing.
It is also understood that the capsule has to be robust enough throughout its life cycle, from the instant it is removed from the mold pins in the hard capsule manufacturing process, through the processes it undergoes at the customer end, and to the moment when the finished product fulfills its intended use with the consumer.
Knowing that the capsule is essentially a free-standing, thin polymeric film, one might say that fulfilling all the above-mentioned requirements signifies a lot of "boxes to check". But, all this is attainable by choosing the right ingredients and ensuring that the manufacturing process results in capsules with the right shape and predefined dimensions.
Recently, hard empty capsule ingredients, and transparency regarding those ingredients, have moved to the forefront of both consumers' and regulators' minds (and decisions). The consumers distrust of corporate behavior, along with a general trend of moving toward "natural" and healthier ingredients, leads to a higher demand for clean label products. Consumers now mandate that products contain natural, familiar and simple ingredients that are easy to recognize, understand and pronounce, with no artificial ingredients or synthetic chemicals. Personal preferences or health needs such as religious considerations, GMO and gluten-free, organic, vegetarian, vegan, or sustainable ingredients can also play an essential role in fulfilling consumer expectations.
In parallel, taking into account the latest requirements for the quality and safety of drug products and food supplements, regulators continuously review the suitability of the ingredients and additives used in food and pharmaceutical products. Lately, one such assessment identified a lack of safety data for titanium dioxide (TiO2), an approved additive (E171) and probably one of the most abundantly used colorants across industries. France was the first to implement a national ban on the use of titanium dioxide (TiO2) in food products based on the precautionary principle, already in January 2020. The European Commission followed suit and adopted an EU-wide ban on TiO2 being used as an additive for all food categories, starting from August 7th 2022. Certain countries outside the European Union took the same position and also banned TiO2 for use in food products, while others are either looking to establish their own opinion or have deemed the available data insufficient to follow the lead of France and the EU. It is also important to note that the use of titanium dioxide for medicinal products is still to be clarified. The European Medicines Agency (EMA) indicated that it is currently not possible to replace titanium dioxide without a significant impact on the availability of medicines. Therefore, its use in these products is still allowed for another three years. By early 2025, the European Commission will re-evaluate the continued use of TiO2 in medicinal products based on the new advice from EMA, which is to be published in April 2024. In the meantime, pharmaceutical companies are urged to look for alternatives.
A recent survey has shown that a large majority of customers in both the food and pharmaceutical market consider the availability of opaque capsules as "very important" to mask the capsules' content and/or protect it from light.* As titanium dioxide is the key enabler of these properties in capsules, its ban left a notable void to be filled. Even though TiO2 is a minor component in the capsule shell, "just a colorant", finding an alternative solution is not as straightforward a task as it might seem. The inherent properties of titanium dioxide, unmatched by any other colorant, made it an easy additive to use. Its inertness warranted little to no interaction with other ingredients ensuring stability in the manufacturing process, consistent capsule quality and guaranteed product shelf life, while the high refractive index combined with the particles' size and shape enabled the bright white color, the efficient light protection and content masking even with very low quantities that would not compromise capsule's key attributes. Complexities of replacing TiO2 are not solely linked to the technical aspect but also the regulatory aspect. Titanium dioxide was a globally approved colorant enabling to market the same products across different geographical regions. While the same can be achieved with certain colorants, none of them would give the resulting capsule the white color or the same level of light protection and content masking. Very strict interpretation of the European legislation for food additives leads to a conclusion that only calcium carbonate (CaCO3) can be used as a white colorant and opacifier. It is the only additive (besides TiO2) that is white, has certain opacifying capabilities, and is explicitly listed for use as a colorant. Thinking out of the strict box could potentially bring new solutions that fulfill the requirements titanium dioxide set, but obtaining the regulatory acceptance will be a new hurdle to cross.
Like all Lonza products and services, Lonza Capsules and Health Ingredients focuses on the highest quality, service and innovation. And the latter is what allowed Lonza to respond to the titanium dioxide ban with various alternatives. Lonza's TiO2-free solutions are designed to promote efficiency and minimize risk for both the product marketer and the consumer. These TiO2 replacement options fulfill the necessary functionality while adhering to new regulations and satisfying consumer expectations. The range of TiO2-free products is leveraging on innovating with known colorants, using the common TiO2 alternative, calcium carbonate, and pursuing new avenues within the allowed regulatory space:
Iron oxides act as semi or full opacifiers (depending on the type and level) with a variety of color and shade options, either alone or in combination with other coloring agents. They provide a good balance of compound masking and light protection.
Natural and artificial colorants allow transparent coloring of hard capsules, which enables preserving the visual identity and branding, and can offer a certain degree of light protection and masking effect depending on the shade. Lonza offers a standard color palette for faster-to-market options as well as customized color development options.
Coloring food allows the creation of vibrant color options for nutritional products while permitting clean labels (no E-numbers are required). These colorants, non-selectively extracted from foods, offer unique branding and appearance with Lonza's pure hydroxypropyl methylcellulose (HPMC) capsules. Darker shades also allow some capsule's content masking and light protection.
Calcium carbonate (CaCO3) is the most commonly used alternative to titanium dioxide as it is the only additive that can give a white(-like) appearance and it is clearly listed for use as a colorant in the European legislation for food additives. CaCO3 provides a semi-opaque, white natural look to the pure hydroxypropyl methylcellulose (HPMC) capsules and TiO2-like protection against UV light for the fill.
Soluble salts approved as food additives but not explicitly listed for use as colorants enabled the creation of a capsule that is indistinguishable from the white gelatin capsule colored with TiO2 in terms of color shade, brightness, but also masking ability, light protection, and opacity. This is the latest Lonza's development and most innovative solution targeted at finding a matching replacement for titanium dioxide in hard gelatin capsules without compromising on the general capsules' properties such as machinability, robustness and dissolution performance.


Evidently, a lot has been achieved in a relatively short period to fill the void created by the titanium dioxide food ban, but the search for alternatives is far from over. And while the industry is trying to push the boundaries to find regulatory-compliant solutions that would enable the manufacturing TiO2-free white capsules while maintaining their robustness and functionality, it is important to note that:
Finding an exact alternative for TiO2 for capsules coloring is a challenging task
Options are limited from a technical and regulatory side
There is no one-fits-all solution
Having a replacement across the board will require joint efforts from different stakeholders

If regulatory bodies want to remove TiO2, they need to offer clear guidance and be open to more innovative solutions
Excipient suppliers will have to put a lot of work into finding alternatives that can match the expectations everyone had from TiO2
Drug product and food supplement manufacturers will need to work with the excipient suppliers to set targets. TiO2 alternatives need to meet and to enable the push of innovative solutions into regulatory acceptance.

Finding real matches for TiO2 will take time.


No matter where and when regulations change, or consumer preferences evolve, Lonza remains the partner of choice. With continuous global regulatory monitoring, options to maintain business continuity in the face of changing winds and constantly-monitored consumer preferences, Lonza helps provide drug product and food supplement manufacturers and marketers with regulatory guidance while being at the forefront of cutting-edge innovation.
*Vitafoods Survey 2018-2019
---
About: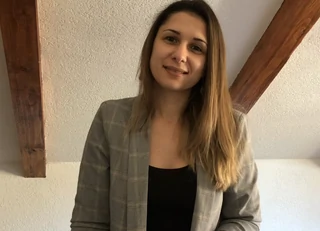 Ljiljana Palangetic
Associate Director, Hard Capsules R&D, Capsules & Health Ingredients, Lonza
The role of micronization in the journey to Drug Product development
Whenever I think about transitioning a New Compound Entity to the clinic, it strikes me that it is like finding a diamond in the rough and transforming it into a ring. The Discovery group finds the diamond, while the Crystallization and Particle Engineering teams cut and polish the diamond. Finally, the Formulators set the diamond into the ring.
Micronization is, essentially, the place where Drug Substance meets Drug Product. At Lonza, we have the skills and expertise to cover the entire space. We can synthesize the API, we can conduct crystallization trials, and can micronize the material. We can also develop the formulation and deliver the supply to the clinic or provide these services on a commercial scale.
Micronization is an incredibly important step in transitioning a compound from the initial discovery into the clinic. This manufacturing technique produces APIs less than 20 microns in average particle size.
There are a few key benefits of micronization:
Firstly, improved bioavailability. Put simply, when a material is micronized, you are breaking it up into smaller pieces, effectively increasing its surface area. This allows the material to dissolve faster, have a higher Cmax, and improve overall exposure.
The second benefit is downstream processing. Material coming out of a crystallization rarely has a uniform particle size distribution at the desired particle size. Micronization increases the material's homogeneity before it moves on to the step where the drug product is made, leading to more uniform products.
Micronization is also important to the delivery of medicines via nonoral routes. Inhaled medication, long-acting injectables, coated implants, and ocular delivery has been steadily growing over the past few years. The inhalation delivery relies on ensuring the correct particle size and aerodynamic diameter of the drug, as this attribute ensures proper delivery and operation of the inhalation device. Additional delivery modalities rely on specific particle size criteria to control the product performance.
Micronization also poses some challenges. The bulk properties of the micronized material are different when compared to non-micronized material. The flow properties of the micronized materials may be poor and are often accompanied by a build-up of electrostatic charge due to the increased surface area. Other challenges include the conversion of the API to a different crystalline polymorph or the formation of amorphous content.
Therefore, the optimal working conditions need to be determined for each process. For us, the whole journey always begins with a conversation about the goals of the micronization campaign. It continues with performing a specific risk assessment to identify all possible critical process parameters, such as the variability of raw material size, water content specifications, and knowledge about the solid-state changes. Generally, a one-factor-at-a-time approach is used to select the initial processing parameters. Design of experiments (DoE) is performed at later stages of development to define each product's design space and the normal operating range.
We can help our customers address all challenges related to jet-milling and micronization of their API, define the best working conditions suited for their target profile, and assist with scaling up the jet milling process. We take opportunities to improve the yield and throughput of material during scaling up.
Whenever we start a new project with a client, we take the time to really get to know what their goals and needs are. People are at the heart of every business relationship, and that is why we are the perfect partner for everyone, from the smallest biotech company all the way through to the largest pharmaceutical businesses.
Two of our sites carry out micronization. One is in Quakertown in the US, and the other is in Monteggio, Switzerland. Both offer world-class capabilities and enable a wide range of particle sizes and distributions to be created. We have the flexibility to meet every client's needs – and to fit every stage of the development journey, from clinical trials to commercialization.
---
About: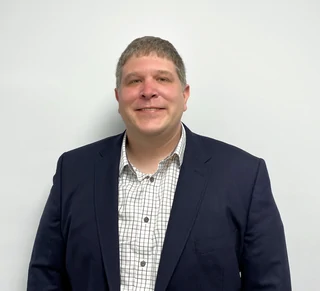 Jason Riggs
Senior Process Development Scientist, Small Molecules
More Science. Less Paper®.
Digital transformation has impacted so many aspects of our personal and professional lives – from how we communicate to how we live and how we work. One might think that industries as groundbreaking and innovative as pharma and biotech would also be leaders in digitization and automation. But the fact is, many pharma and biotech companies are only starting their digital transformation journeys and are still reliant on manual, paper-based workflows.
It's this surprising reality that Lonza is working to change with the MODA® platform. The first step in automating any workflow is to remove the paper from the process and the leap to automation and digitization starts with the simple idea "More Science. Less Paper®." The benefits of removing paper from the workflow are clear; the reliance on a paper-based system is inefficient, time-consuming, and error-prone.
Implementing a solution like the MODA® platform will have a significant impact on enforcing the workflow and improving compliance with regulatory guidelines. It removes the non-value-added steps that are necessary when using paper to make the overall workflow more efficient. It also provides the ability to integrate data from multiple sources and gain access to it in real-time to facilitate on-demand decision-making.
If the benefits of removing paper are clear, why has the adoption of digital solutions been so slow? The implementation of a Manufacturing Execution System (MES) solution traditionally has been viewed as a complex and lengthy project that requires a significant investment of time and resources. Over 39% of decision makers have told Lonza in a recent poll that traditional MES systems are not flexible/configurable enough; 13% said they are too expensive; and 10% say that implementation and validation take too much time, and the cost to maintain and support is too high.
The MODA® platform, which is developed with Lonza Informatics know-how and Lonza's manufacturing experience, aims to overcome all of those barriers. It is cost-effective to adopt, maintain and deploy for medium and small biotech organizations. It has a lower total cost of ownership than other solutions with an optimized implementation approach. And, it provides a solution that is flexible and easy to configure at a price that allows the entire manufacturing industry to go paperless.
The three modules that make up the MODA® platform combine to digitize both QC and manufacturing by automating the data capture of electronic batch records and lab execution software. This solution combines data capture and error prevention with the flexibility to gather and trend key quality and performance metrics. This integrated solution gives organizations the ability to capture and react to data in both in the laboratory and on the production floor. Together and individually, these modules make "More Science. Less Paper®" in both manufacturing and QC, a reality.
MODA-EM® encompasses automation of the full spectrum of QC activities, including environmental monitoring (EM), utility testing, and product testing. As an out-of-the-box solution, already used by many of the top global pharma companies, implementation and ramp-up time is only 6-8 months, and the system can be easily integrated into commonly used instrumentation and media in manufacturing, production and laboratory areas. The MODA-EM® Solution is compatible with Lonza's PyroTec® PRO Automated Robotic Solution and WinKQCL® Endotoxin Detection Software.
MODA-ES® is a comprehensive MES solution that bridges the gap between manufacturing and QC to provide a single batch record with an intuitive review and approval interface. MODA-ES® has been designed -- by the end user for the end user -- to provide a solution that has the flexibility to meet business requirements and is easier and more cost-effective to implement. As a next-generation MES solution, it also provides Cell and Gene Therapy manufacturers with a comprehensive solution to meet those businesses' digitalization needs.
MODA® Elogs is the final module of the platform that facilitates the removal of all the paper logbooks that are used to track equipment usage, cleaning processes, and room entries among other processes. These paper logs can be related to a manufacturing batch but often are for supporting functions surrounding a batch process. This data has a major impact on the release of quality products and investigations when something goes wrong. The MODA® Elog module automates the capture of this information and make it available in real-time. For some customers, this is the first step to removing paper and automating their processes and has a tangible and immediate ROI.
The MODA® platform, with its modular and full platform approach, is a prime example of Lonza's wide expertise in technology, manufacturing and quality control that enables organizations to be more efficient, compliant and to expedite their product release. By removing manual, error-prone workflows, Lonza is moving the pharma and biotech industries closer to widespread automation and integration. More Science. Less Paper® will help organizations make more informed, timely decisions and to better track key metrics across their manufacturing and QC processes.
---
About:

Sinéad Cowman
Associate Director, Informatics Marketing & Strategy, Lonza
Uncovering the Potential of Exosomes
Lonza Takes Innovative Steps in the Development and Manufacture of Exosomes
Exosomes are emerging as a promising new drug/drug carrier modality and there is widespread excitement around their potential. With the increasing understanding of exosome biology and function, the pharma/biotech industry is getting closer to harnessing their therapeutic properties to fight or deliver drugs that will fight diseases and viruses. At this stage, exosomes are showing potential in a wide variety of research, diagnostic and therapeutic applications. Several pre-clinical studies are indicating potent effects and early clinical data is emerging with encouraging safety and efficacy results.
Exosomes' natural functions in the body make them a potentially powerful drug and drug carrier. An exosome is an extracellular vesicle (EV) that is widely distributed in cellular systems that are secreted to exert specific biological functions. They play a significant role in many physiological and pathological processes. Exosomes often function as "communication vehicles," transferring bioactive proteins and genetic material between cells.1 That ability to "communicate" to other cells throughout the body can produce positive or negative outcomes. As every cell in the body produces unique exosomes with their own unique characteristics and contents, those unique and distinct signals can be distributed throughout the body. For example, exosomes produced from cancer cells may support cancer spread and development. On the other hand, exosomes produced from stem cells may promote anti-inflammatory and regenerative activity, like their originating cell.
Exosomes' ability to convey information and stimulate cellular activity has given rise to the concept that they can serve as a delivery system for therapeutic compounds to target specific diseases, injuries or viruses -- especially because exosomes are able to pass the blood–brain barrier. There is potential to use exosomes as a vector for delivery of proteins or nucleic acid payloads in therapeutic applications that fight diseases, modulate immune responses and repair tissues. If this can be achieved, the potential for exosomes is quite extensive.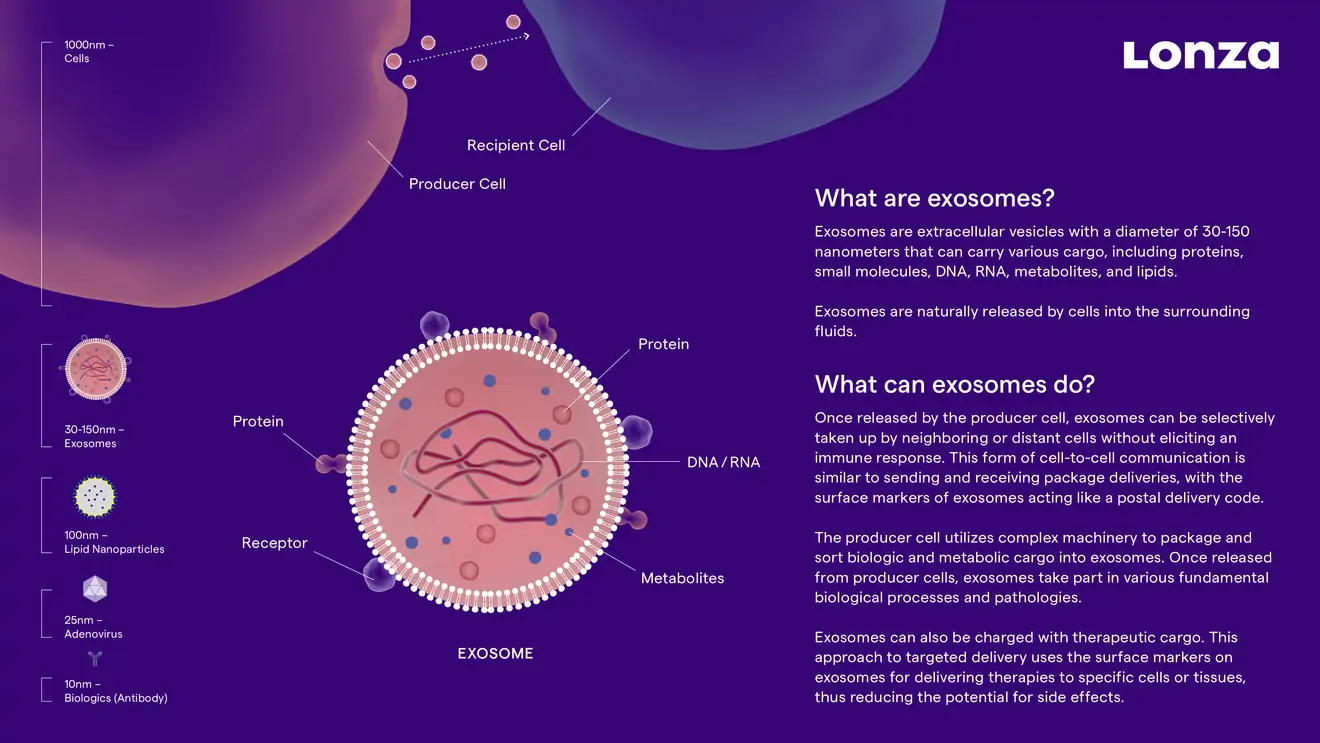 However, there is not a full understanding of the relationship between exosome's characteristics and function, and that lack of understanding is impacting the industry's ability to develop scalable solutions to separate specific exosomes from others. Isolation and purification of exosomes from the cell debris is complex, and it is even more difficult to isolate a particular subpopulation of exosomes. As exosomes are products of cells, their manufacture depends on the ability to produce large quantities of cells in ways that do not alter certain cell behaviors and characteristics.2 The potential for changes in cellular phenotype during technical transfer (e.g., scale-up and equipment change) is a key consideration. Alteration in any number of characteristics of the cell culture platform might alter the production, composition, attributes or function of the exosomes.3 Large-scale production of exosomes is also influenced by the specific therapeutic application, so it will be important to produce a therapeutic exosome composition that reflects the expression pattern of the parent cells.
Lonza has taken the initiative to be the first company to build out CDMO capability for supporting exosome-based therapeutics in order to be ready to develop commercial products when the time is right. To date, there are no commercial exosome-based products, but Lonza is currently working with three Research and Development clients on exosome therapies and are eager to advance to clinical trials to demonstrate benefits.
The path to commercialization for exosome therapy products has two distinct challenges. The first challenge is answering the question, "Do exosomes actually prove a therapeutic benefit compared to other modalities (e.g., LNPs)?". The second challenge comes in addressing the question, "How do we scale-up?" as we are not yet able to provide enough drug substance for commercial use.
Lonza is undertaking substantial buildout for the development of exosome therapies to answer both of these questions. The company currently has functional exosome development at Walkersville-Shady Grove and has undertaken technology transfer to its Houston facilities. In addition, Lonza recently acquired Codiak Biosciences, an exosome manufacturing facility. With that acquisition, Lonza added a 500L perfusion bioreactor and downstream process for the production of exosome drug substance and product to its current 3L STR Bioreactor and downstream process with fully scalable unit operations.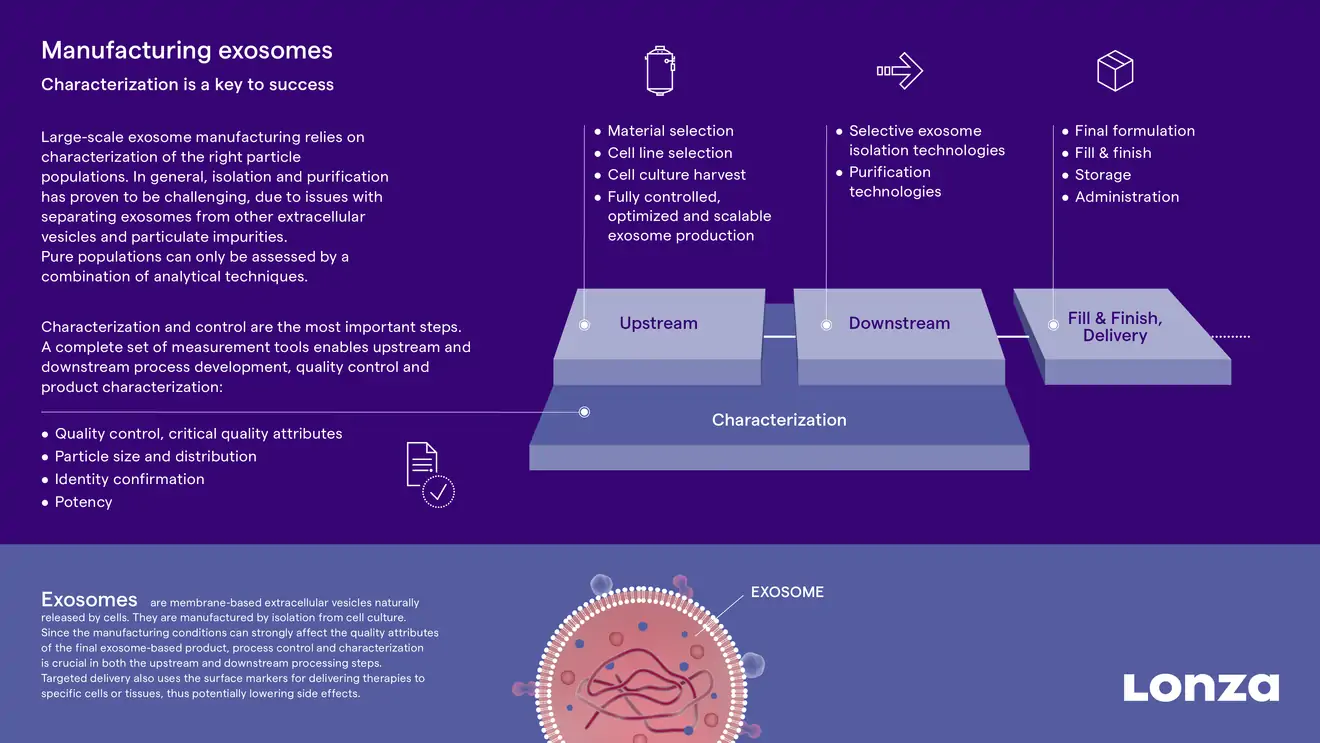 Additionally, Lonza's expertise in upstream and downstream unit operations of viral vectors will be used as a starting point for building out an exosome manufacturing process. Since exosomes are extremely complex, advanced analytics will be required. Therefore, Lonza has developed state of the art characterization toolbox, including single exosome analysis with nanoflow cytometer, to analyze exosome products
Lonza's goal is to become the pre-eminent, end-to-end solution for exosome-based therapies. The company has recently, and will continue to, put in place multiple development and manufacturing solutions to serve clients that are looking to develop engineered exosomes with tissue-specific properties for targeted delivery of therapies that harnesses exosomes' potential regenerative, viral fighting and disease-fighting potential.
1 Manufacturing Exosomes: A Promising Therapeutic Platform -Trends in Molecular Medicine
2 Exosome manufacturing status - Future Science
3 Exosome manufacturing status - Future Science
---
About: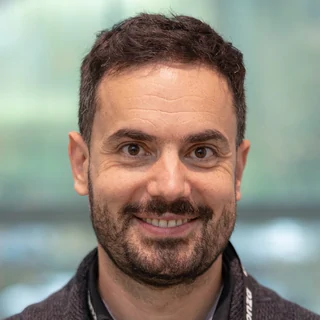 Davide Zocco
Associate Director of R&D, Cell and Gene Technologies, Lonza
Pulmonary Delivery of Spray Dried Monoclonal Antibodies to Treat Lung Cancer
If oncologists and patients who are fighting non-small cell lung cancer could create an optimal cancer fighting therapy, what would be on their list of optimal attributes? That list might include:
A drug that would shrink and impede tumors' growth and reoccurrence.
A targeted therapy that avoids needlessly exposing healthy tissue to powerful cancer fighting drugs.
Therapies that minimize adverse effects that arise from the systemic delivery of potent drugs.
A delivery system that is easy, convenient and fast.
Lower dosages that save time, money and minimize the physical toll of fighting cancer.
At Lonza, we recently set out to see if each of these enhancements to fighting non-small cell lung cancer are possible.
One of the earliest questions to address was – are monoclonal antibodies the right treatment to begin with? There are more than a dozen monoclonal antibodies approved for lung indications such as lung cancer with VEGF or EGFR targets, asthma and infections. But all current therapies are systemically delivered. They are often invasive, expensive and inconvenient for patients as they are delivered in the clinic, put increased time burdens on travel and length of administration. In their current form, monoclonal antibodies don't meet the optimal attributes desired. But could we develop a monoclonal antibody that is self-administered and locally delivered while maintaining efficacy?
If monoclonal antibodies were a possible answer and the desired attributes were localized delivery and self-administration, could nebulizers be a possible remedy? The answer was no, as nebulizers presented stability concerns. However, direct delivery to the lungs is a positive attribute – if it was possible to solve for the respiratory system's success at preventing the introduction of particles into the lungs. The challenge would be to create a therapy that features molecules with an aerodynamic diameter of between 1-5 microns. Particles larger than 5 microns are trapped in the mouth and throat, while particles smaller than about 1 micron are exhaled.
We began work with bevacizumab, a monoclonal antibody that inhibits VEGF angiogenesis. It is generally used in combination with chemotherapy and can be a maintenance treatment after chemotherapy is no longer tolerated. But Bevacizumab can cause severe bleeding as a direct result of being systemically delivered, which results in exclusion of a substantial number of potential patients who are at increased risk of bleeding.
An inhaled bevacizumab drug product could resolve the systemic delivery challenge. Yet, biotherapeutics are very delicate and do not react well to heat or shear exposure (which are often associated with developing inhaled therapies). To develop an inhalable formulation for this program, we suspected that we might need heat and shear to produce droplets and then dry them into a powder.
We employed a spray drying method to enable particle engineering for the inhalation of bevacizumab. It did not damage the biologic, minimized biologic degradation, and used excipients like trehalose to stabilize the formulation. In addition, it allowed for shear exposure to be controlled, heat exposure was limited by evaporative cooling, and the particles were engineered in the critical 1-5 micron range of size. The final product exhibited good aerosol properties; was stable at acceptable ambient temperature for 6 months; and it maintained its anti-VEGF activity. At this stage, all positive outcomes.
Before going to the clinic, an in vivo efficacy study would give the team the confirmation they needed to continue moving forward. Inhaled bevacizumab was compared to the injected version in combination with the chemotherapy cisplatin in an in vivo study. The inhaled monoclonal antibodies plus injected chemotherapy did an equivalent job at reducing tumor burden and was, therefore, considered efficacious in vivo. And the inhaled version only needed 10% of the injected dose.
Lonza now has opened the door to the possibility of better outcomes for patients with non-small cell lung cancer using a spray-dried bevacizumab for inhalation. The monoclonal antibody is delivered through a dry-powder inhaler to patients in lower dosages with fewer side effects. Moreover, the costs are potentially lower, it is a self-administered system that can be used at home, potentially resulting in better compliance and improved outcomes. Additionally, the probable success of this spray dried inhalation formulation has the potential for positive impacts with other diseases such as asthma, COPD, lung infections and other lung cancers
The spray-dried bevacizumab project illustrates how Lonza brings a unique combination of science, technology, creativity and commitment to its projects. Drawing on 25 years of experience in particle engineering formulation design and encapsulation technologies, the company's premier particle engineering technology services are tailored to our customers' molecule target product profiles and delivery devices. Our formulation, analytical and manufacturing teams ensure that development timelines are met and that program risk and complexity is minimized.
---
In this on-demand talk, Kim Shepard presented Lonza's approach to formulation and manufacturing of local lung cancer treatments by dry powder inhaler. The presentation discussed two case studies: bevacizumab (a monoclonal antibody) and 5-azacytidine (a small molecule)."
---
About:

Kimberly Shepard
Principal Engineer R&D, Small Molecules Division

Matthew Ferguson
Head of Respiratory Delivery, Small Molecules Division
Lonza Expands the Boundaries of Sub-Cutaneous Injections
Innovations in formulations and injection devices improve compliance and quality of life for patients using new antibody formats.
The field of biologics is undergoing a significant change as it increases its focus on identifying new diseases to target, novel constructs to treat those diseases and innovative administration devices that include self-administration technologies to improve compliance and patient quality of life.
Patients who have diseases that demand regular administration of these new antibody treatments, on a monthly or bi-monthly basis, will see the significant benefits from these self-administration innovations, as their lives will not be highly impacted from constant travel to the doctor or the hospital. These formulation and device innovations will also have a positive impact on how well patients are able, or willing, to comply with the administration schedule as it becomes less disruptive to their lives.
The goal at Lonza is to support our customers who are breaking new ground in biologics by supporting them in the development and manufacturing of their target drug product profile, ensuring that their patients are receiving the right dose of a stable drug product using an easy-to-use device. To achieve these goals, there are important aspects to consider.
High-concentration formulations are typically required for these treatments, which come with a range of technical challenges.
The drug and the formulation must be compatible with special container closure systems.
The functionality of the drug/device combination product must be ensured so that the dose can be delivered safely and effectively.


As noted earlier, producing high-concentration formulations presents some important technical challenges. These formulations have a tendency towards association and aggregation due to macromolecules crowding, which can result in aggregation and the formation of subvisible and visible particles. So, the stability of the formulation is very important.
In addition, high-concentration formulations tend to have a high viscosity due to reversible self-association leading to the formation of large networks/meshes that resist flow and increase viscosity. As these high-concentration formulations often need to be self-administered, they must have the right viscosity (a viscosity which will allow for reasonable "syringability" and injection time). It's important to manage this balance during the formulation development, in order to find the sweet spot of concentration, volume and formulation design space that will ensure both adequate viscosity and stability of the formulation.
Our experience in balancing concentration, volume and formulation design has led us to begin recommending to our customers that they consider these important variables early on when selecting molecule candidates. Molecule candidates can not only be screened for their pharmacological activities, but also with regards to their physico-chemical properties or their developability, including the tendency to self-associate that can lead to aggregation and/or increased viscosity.
While developing a safe and effective formulation, it is also important to evaluate the compatibility of the drug product formulation with the container closure system. For self-administration (usually prefilled syringes or cartridges) these devices come with a special material for contact with the drug product. For instance, the inner wall is usually coated with silicone oil to facilitate "syringeability." Interaction of the protein with silicon oil can produce protein aggregates or rub-off silicone oil from the syringe wall, leading to an unreliable injection. Moreover, there can be traces of heavy metals from the manufacturing process (e.g., Tungsten oxides) that can induce drug product degradation. These risks should be carefully investigated, and mitigated for, during formulation development.
We have done a great deal of research and testing for products that allow for self-administration and home use. In order to have a safe and reliable self-administration package, it's necessary to develop a device that can reliably deliver the protein solution. For prefilled syringes, Lonza has worked to set up the respective technologies for measuring the integrity of the plunger, the needle tip, and the functionality of the device.
In fact, when it comes to innovation in the injection devices, Lonza has focused on to how to solve for the increased interest in moving to higher and higher overconcentration. One could use viscosity-reducing agents (depending on the molecule properties and molecular weight) to reduce the protein's self-association and push the concentration up to 180 to 200 mg/mL. We learned that, when the physical limit of packing hard spheres is reached, there are basically two options: use a device that can handle higher viscosities or deliver volumes of up to 5 or 10 mL. To meet the challenge of delivering higher volumes, Lonza collaborates with Ypsomed on the YpsoDose wearable injector that can deliver up to 10 mL, enhancing the volume (and dose) that can be self-administered by patients.
It's clear that one of the benefits of working with Lonza is our end-to-end approach to developing formulation and injection technologies that allow companies to develop highly-functional devices that work in concert with their drug product formulations. Our team has extensive expertise and they set up the development correctly, proactively anticipate risks and suggest mitigation measures. We have a well-established formulation platform process that helps move these products into clinics quickly, with defined risks and a good investment of resources. This holistic approach – with a focus on each of the elements necessary to create a successful, self-administered, sub-cutaneous injection – make Lonza the right company to work with for those who are looking to continue to innovate and push the boundaries of successful subcutaneous injections.
---
About:

Ahmed Besheer
Head Formulation Development, Lonza Drug Product Services
How Lonza Offers Process Analytical Tools to commercial customers
By leveraging our own technologies, Lonza now offers more accurate Process Analytical Tools (PAT) at a reduced cost for customers
Imagine if instead of seeing glimpses of data in your process, you could see a continuous data stream?
To provide consistent, safe, and high-quality products for customers and the patients they serve, it is critical to monitor and control bioprocesses.
Current bioprocess monitoring and control schemes still rely on infrequent and time-consuming offline sampling methods. This leads to loopholes in data and major gaps in knowledge, as well as an increased cost.
Having a clear picture of the system, instead of relying on discrete snapshots throughout the day, opens the possibility to see what is really happening with the product profile.
Process Analytical Tools -- better known as PAT, a mechanism to design, analyze, and control pharmaceutical manufacturing processes – provide real time data to improve the process robustness and reduce cost.
A New Method
In order to reduce errors and enhance efficiency, while improving the quality of the product, Lonza formulated a new PAT strategy by leveraging existing technologies and R&D set-up, and bringing PAT into the digital age. This new method not only fills the gaps of previous PATs and improves the quality of the data, but also reduces the cost of the system and the initial upfront investment.
To get rid of the variability in the process during production, which may impact the product quality profile, Raman probes are used to monitor changes of critical bioprocess parameters such as cell counts and metabolite concentrations. Continuous analysis of these components enables operators and data scientists to monitor cellular metabolism and growth while providing mechanisms for continuous process adjustments to maintain nutrient levels at desired targets.Adjusting the bioprocess in this way yields a reproducible process yielding product that meets SISQP standards each and every time
Better Results for Our Customers
The key is that the process itself doesn't change; the way in which information is obtained about the process does. Lonza is unique in that we are one of the few CDMOs incorporating a platform-based PAT strategy that can work independently, without relying on the customer process.
This results in quick wins with more accurate information. Meaning, there is no disruption to the process. Our customers get access to data from the entire process and a better understanding of how the cultures are growing. For example, when monitoring viable cell count (VCC) in real time, abnormal growth profiles can quickly be identified and flagged.
PAT of the Future
Previously, PAT had only individual data points. Now one can see the entire process, even between data points, and get a better understanding of how the cultures are growing. Better process understanding enables more robust process control resulting in fewer lost batches and higher productivity.
By leveraging existing R&D technologies and the method of customer access, we are eager to see the results of our customers' products, without requiring the typical large upfront investment associated with traditional PAT.
---
About: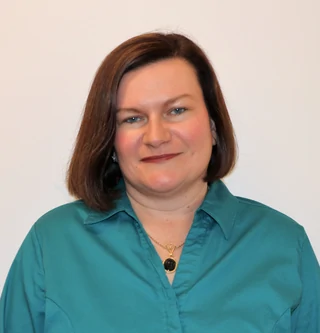 Carrie Mason
Senior Manager, PS&T PAT & Automation CoE, Lonza