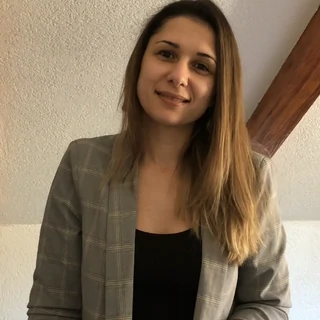 by Ljiljana Palangetic

Associate Director, Hard Capsules R&D, Capsules & Health Ingredients
Lonza Delivers Innovative Solutions to Address Consumer Preferences and a European Union Titanium Dioxide Food Ban
At first glance, one may consider the selection of the empty hard capsule the simplest and final decision to be made when rolling out a new drug product or food supplement. But don't let appearances mislead you. The technology, design, materials, color and regulations around capsules make this choice a decision that should be well-considered and made in the early phases of product development.
The ecosystem around capsules is crowded with influential and sometimes opposing forces. The end product manufacturers need optimal performance on the filling machines, compatibility with the fill materials and stability over time. Marketers demand quality, low prices and exceptional service from suppliers. Regulators are carefully laying down compliance requirements to assure public health and consumer protection. Consumers are calling for transparency and the possibility to make choices when it comes to ingredients in the products they consume. And last but not least, our customers know that shape, color and capsule ingredients can play an outsized role in the final success of a food supplement or drug product.
The role of the capsule is critical. Its ingredients must be compatible with the drug product formulation or dietary ingredients it is delivering. It must protect the fill from UV light, oxidation, and moisture. And lastly, it should control how and when the active substance/nutrient is delivered and released.
But, functionality is just the beginning of a capsule's role. The shape and color of capsules can be a critical element in marketing; can aid in deterring trademark infringement; can be a safety tool to aid in preventing drug accidents, and can help with patient compliance through easier identification that leads to a better understanding of dosing.
It is also understood that the capsule has to be robust enough throughout its life cycle, from the instant it is removed from the mold pins in the hard capsule manufacturing process, through the processes it undergoes at the customer end, and to the moment when the finished product fulfills its intended use with the consumer.
Knowing that the capsule is essentially a free-standing, thin polymeric film, one might say that fulfilling all the above-mentioned requirements signifies a lot of "boxes to check". But, all this is attainable by choosing the right ingredients and ensuring that the manufacturing process results in capsules with the right shape and predefined dimensions.
Recently, hard empty capsule ingredients, and transparency regarding those ingredients, have moved to the forefront of both consumers' and regulators' minds (and decisions). The consumers distrust of corporate behavior, along with a general trend of moving toward "natural" and healthier ingredients, leads to a higher demand for clean label products. Consumers now mandate that products contain natural, familiar and simple ingredients that are easy to recognize, understand and pronounce, with no artificial ingredients or synthetic chemicals. Personal preferences or health needs such as religious considerations, GMO and gluten-free, organic, vegetarian, vegan, or sustainable ingredients can also play an essential role in fulfilling consumer expectations.
In parallel, taking into account the latest requirements for the quality and safety of drug products and food supplements, regulators continuously review the suitability of the ingredients and additives used in food and pharmaceutical products. Lately, one such assessment identified a lack of safety data for titanium dioxide (TiO2), an approved additive (E171) and probably one of the most abundantly used colorants across industries. France was the first to implement a national ban on the use of titanium dioxide (TiO2) in food products based on the precautionary principle, already in January 2020. The European Commission followed suit and adopted an EU-wide ban on TiO2 being used as an additive for all food categories, starting from August 7th 2022. Certain countries outside the European Union took the same position and also banned TiO2 for use in food products, while others are either looking to establish their own opinion or have deemed the available data insufficient to follow the lead of France and the EU. It is also important to note that the use of titanium dioxide for medicinal products is still to be clarified. The European Medicines Agency (EMA) indicated that it is currently not possible to replace titanium dioxide without a significant impact on the availability of medicines. Therefore, its use in these products is still allowed for another three years. By early 2025, the European Commission will re-evaluate the continued use of TiO2 in medicinal products based on the new advice from EMA, which is to be published in April 2024. In the meantime, pharmaceutical companies are urged to look for alternatives.
A recent survey has shown that a large majority of customers in both the food and pharmaceutical market consider the availability of opaque capsules as "very important" to mask the capsules' content and/or protect it from light.* As titanium dioxide is the key enabler of these properties in capsules, its ban left a notable void to be filled. Even though TiO2 is a minor component in the capsule shell, "just a colorant", finding an alternative solution is not as straightforward a task as it might seem. The inherent properties of titanium dioxide, unmatched by any other colorant, made it an easy additive to use. Its inertness warranted little to no interaction with other ingredients ensuring stability in the manufacturing process, consistent capsule quality and guaranteed product shelf life, while the high refractive index combined with the particles' size and shape enabled the bright white color, the efficient light protection and content masking even with very low quantities that would not compromise capsule's key attributes. Complexities of replacing TiO2 are not solely linked to the technical aspect but also the regulatory aspect. Titanium dioxide was a globally approved colorant enabling to market the same products across different geographical regions. While the same can be achieved with certain colorants, none of them would give the resulting capsule the white color or the same level of light protection and content masking. Very strict interpretation of the European legislation for food additives leads to a conclusion that only calcium carbonate (CaCO3) can be used as a white colorant and opacifier. It is the only additive (besides TiO2) that is white, has certain opacifying capabilities, and is explicitly listed for use as a colorant. Thinking out of the strict box could potentially bring new solutions that fulfill the requirements titanium dioxide set, but obtaining the regulatory acceptance will be a new hurdle to cross.
Like all Lonza products and services, Lonza Capsules and Health Ingredients focuses on the highest quality, service and innovation. And the latter is what allowed Lonza to respond to the titanium dioxide ban with various alternatives. Lonza's TiO2-free solutions are designed to promote efficiency and minimize risk for both the product marketer and the consumer. These TiO2 replacement options fulfill the necessary functionality while adhering to new regulations and satisfying consumer expectations. The range of TiO2-free products is leveraging on innovating with known colorants, using the common TiO2 alternative, calcium carbonate, and pursuing new avenues within the allowed regulatory space:
Iron oxides act as semi or full opacifiers (depending on the type and level) with a variety of color and shade options, either alone or in combination with other coloring agents. They provide a good balance of compound masking and light protection.
Natural and artificial colorants allow transparent coloring of hard capsules, which enables preserving the visual identity and branding, and can offer a certain degree of light protection and masking effect depending on the shade. Lonza offers a standard color palette for faster-to-market options as well as customized color development options.
Coloring food allows the creation of vibrant color options for nutritional products while permitting clean labels (no E-numbers are required). These colorants, non-selectively extracted from foods, offer unique branding and appearance with Lonza's pure hydroxypropyl methylcellulose (HPMC) capsules. Darker shades also allow some capsule's content masking and light protection.
Calcium carbonate (CaCO3) is the most commonly used alternative to titanium dioxide as it is the only additive that can give a white(-like) appearance and it is clearly listed for use as a colorant in the European legislation for food additives. CaCO3 provides a semi-opaque, white natural look to the pure hydroxypropyl methylcellulose (HPMC) capsules and TiO2-like protection against UV light for the fill.
Soluble salts approved as food additives but not explicitly listed for use as colorants enabled the creation of a capsule that is indistinguishable from the white gelatin capsule colored with TiO2 in terms of color shade, brightness, but also masking ability, light protection, and opacity. This is the latest Lonza's development and most innovative solution targeted at finding a matching replacement for titanium dioxide in hard gelatin capsules without compromising on the general capsules' properties such as machinability, robustness and dissolution performance.


Evidently, a lot has been achieved in a relatively short period to fill the void created by the titanium dioxide food ban, but the search for alternatives is far from over. And while the industry is trying to push the boundaries to find regulatory-compliant solutions that would enable the manufacturing TiO2-free white capsules while maintaining their robustness and functionality, it is important to note that:
Finding an exact alternative for TiO2 for capsules coloring is a challenging task
Options are limited from a technical and regulatory side
There is no one-fits-all solution
Having a replacement across the board will require joint efforts from different stakeholders

If regulatory bodies want to remove TiO2, they need to offer clear guidance and be open to more innovative solutions
Excipient suppliers will have to put a lot of work into finding alternatives that can match the expectations everyone had from TiO2
Drug product and food supplement manufacturers will need to work with the excipient suppliers to set targets. TiO2 alternatives need to meet and to enable the push of innovative solutions into regulatory acceptance.

Finding real matches for TiO2 will take time.


No matter where and when regulations change, or consumer preferences evolve, Lonza remains the partner of choice. With continuous global regulatory monitoring, options to maintain business continuity in the face of changing winds and constantly-monitored consumer preferences, Lonza helps provide drug product and food supplement manufacturers and marketers with regulatory guidance while being at the forefront of cutting-edge innovation.
*Vitafoods Survey 2018-2019
---
Additional Information and Disclaimer
Lonza Group Ltd has its headquarters in Basel, Switzerland, and is listed on the SIX Swiss Exchange. It has a secondary listing on the Singapore Exchange Securities Trading Limited ("SGX-ST"). Lonza Group Ltd is not subject to the SGX-ST's continuing listing requirements but remains subject to Rules 217 and 751 of the SGX-ST Listing Manual.
Certain matters discussed in these articles may constitute forward-looking statements. These statements are based on current expectations and estimates of Lonza Group Ltd, although Lonza Group Ltd can give no assurance that these expectations and estimates will be achieved. Investors are cautioned that all forward-looking statements involve risks and uncertainty and are qualified in their entirety. The actual results may differ materially in the future from the forward-looking statements included in these articles due to various factors. Furthermore, except as otherwise required by law, Lonza Group Ltd disclaims any intention or obligation to update the statements contained in these articles.