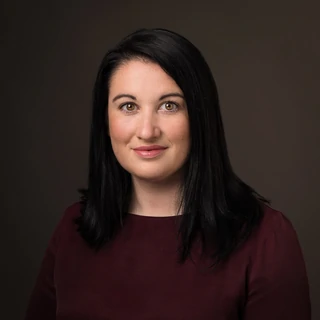 by Sinéad Cowman

Associate Director, Informatics Marketing & Strategy
Digital transformation has impacted so many aspects of our personal and professional lives – from how we communicate to how we live and how we work. One might think that industries as groundbreaking and innovative as pharma and biotech would also be leaders in digitization and automation. But the fact is, many pharma and biotech companies are only starting their digital transformation journeys and are still reliant on manual, paper-based workflows.
It's this surprising reality that Lonza is working to change with the MODA® platform. The first step in automating any workflow is to remove the paper from the process and the leap to automation and digitization starts with the simple idea "More Science. Less Paper®." The benefits of removing paper from the workflow are clear; the reliance on a paper-based system is inefficient, time-consuming, and error-prone.
Implementing a solution like the MODA® platform will have a significant impact on enforcing the workflow and improving compliance with regulatory guidelines. It removes the non-value-added steps that are necessary when using paper to make the overall workflow more efficient. It also provides the ability to integrate data from multiple sources and gain access to it in real-time to facilitate on-demand decision-making.
If the benefits of removing paper are clear, why has the adoption of digital solutions been so slow? The implementation of a Manufacturing Execution System (MES) solution traditionally has been viewed as a complex and lengthy project that requires a significant investment of time and resources. Over 39% of decision makers have told Lonza in a recent poll that traditional MES systems are not flexible/configurable enough; 13% said they are too expensive; and 10% say that implementation and validation take too much time, and the cost to maintain and support is too high.
The MODA® platform, which is developed with Lonza Informatics know-how and Lonza's manufacturing experience, aims to overcome all of those barriers. It is cost-effective to adopt, maintain and deploy for medium and small biotech organizations. It has a lower total cost of ownership than other solutions with an optimized implementation approach. And, it provides a solution that is flexible and easy to configure at a price that allows the entire manufacturing industry to go paperless.
The three modules that make up the MODA® platform combine to digitize both QC and manufacturing by automating the data capture of electronic batch records and lab execution software. This solution combines data capture and error prevention with the flexibility to gather and trend key quality and performance metrics. This integrated solution gives organizations the ability to capture and react to data in both in the laboratory and on the production floor. Together and individually, these modules make "More Science. Less Paper®" in both manufacturing and QC, a reality.
MODA-EM® encompasses automation of the full spectrum of QC activities, including environmental monitoring (EM), utility testing, and product testing. As an out-of-the-box solution, already used by many of the top global pharma companies, implementation and ramp-up time is only 6-8 months, and the system can be easily integrated into commonly used instrumentation and media in manufacturing, production and laboratory areas. The MODA-EM® Solution is compatible with Lonza's PyroTec® PRO Automated Robotic Solution and WinKQCL® Endotoxin Detection Software.
MODA-ES® is a comprehensive MES solution that bridges the gap between manufacturing and QC to provide a single batch record with an intuitive review and approval interface. MODA-ES® has been designed -- by the end user for the end user -- to provide a solution that has the flexibility to meet business requirements and is easier and more cost-effective to implement. As a next-generation MES solution, it also provides Cell and Gene Therapy manufacturers with a comprehensive solution to meet those businesses' digitalization needs.
MODA® Elogs is the final module of the platform that facilitates the removal of all the paper logbooks that are used to track equipment usage, cleaning processes, and room entries among other processes. These paper logs can be related to a manufacturing batch but often are for supporting functions surrounding a batch process. This data has a major impact on the release of quality products and investigations when something goes wrong. The MODA® Elog module automates the capture of this information and make it available in real-time. For some customers, this is the first step to removing paper and automating their processes and has a tangible and immediate ROI.
The MODA® platform, with its modular and full platform approach, is a prime example of Lonza's wide expertise in technology, manufacturing and quality control that enables organizations to be more efficient, compliant and to expedite their product release. By removing manual, error-prone workflows, Lonza is moving the pharma and biotech industries closer to widespread automation and integration. More Science. Less Paper® will help organizations make more informed, timely decisions and to better track key metrics across their manufacturing and QC processes.
---
Additional Information and Disclaimer
Lonza Group Ltd has its headquarters in Basel, Switzerland, and is listed on the SIX Swiss Exchange. It has a secondary listing on the Singapore Exchange Securities Trading Limited ("SGX-ST"). Lonza Group Ltd is not subject to the SGX-ST's continuing listing requirements but remains subject to Rules 217 and 751 of the SGX-ST Listing Manual.
Certain matters discussed in these articles may constitute forward-looking statements. These statements are based on current expectations and estimates of Lonza Group Ltd, although Lonza Group Ltd can give no assurance that these expectations and estimates will be achieved. Investors are cautioned that all forward-looking statements involve risks and uncertainty and are qualified in their entirety. The actual results may differ materially in the future from the forward-looking statements included in these articles due to various factors. Furthermore, except as otherwise required by law, Lonza Group Ltd disclaims any intention or obligation to update the statements contained in these articles.