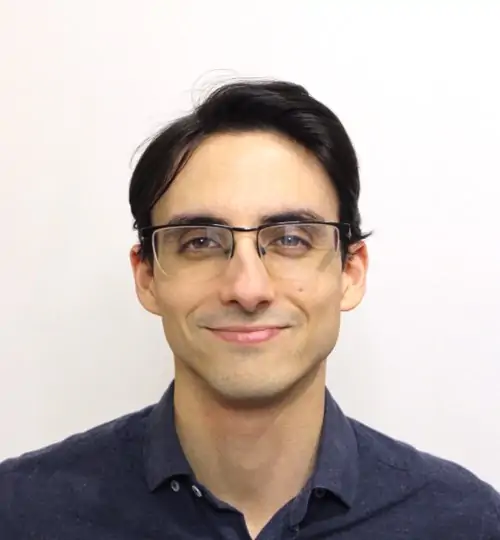 by Rémi Fournier

Lead, R&D Hard Capsules
The quest for new drug delivery systems has been fueling new research areas since the 1980's.1 Today, advances in polymer science are enabling the improved bioavailability and efficacy of active pharmaceutical ingredients, and solving challenges connected to specific delivery routes and clinical needs.1 Throughout my career, I have immersed myself in polymer science, finding motivation in the transdisciplinarity of polymer research and a broad applicability of fundamental concepts. I also enjoyed combining traditional delivery systems with exciting and innovative engineering technologies. At Lonza I have applied this science to enteric and functional capsule projects, to create new solutions for delivering important therapies.
As the industry continues to evolve, we are seeing the demand for microbiome-based therapies rapidly growing. Most microbiome-based therapies under development today target gastrointestinal (GI) disorders, psoriasis, cancer, infectious diseases and diseases involving the gut-brain axis like Parkinson's disease, (see Figure 12). There are over 3,000 studies on the microbiome, and the potential is immense, with the global human microbiome market expected to reach a market value of $1.6 billion by 2028. 3,4,5,6 Navigating new, complex fields of therapy never comes without challenges, and microbiome drug development is no exception. Approximately thirty-six percent of microbiome drug candidates were abandoned in the drug development pipeline between 2018 and 2021.6 Creative solutions are needed to help these drug candidates progress from the lab to the clinic, to the market.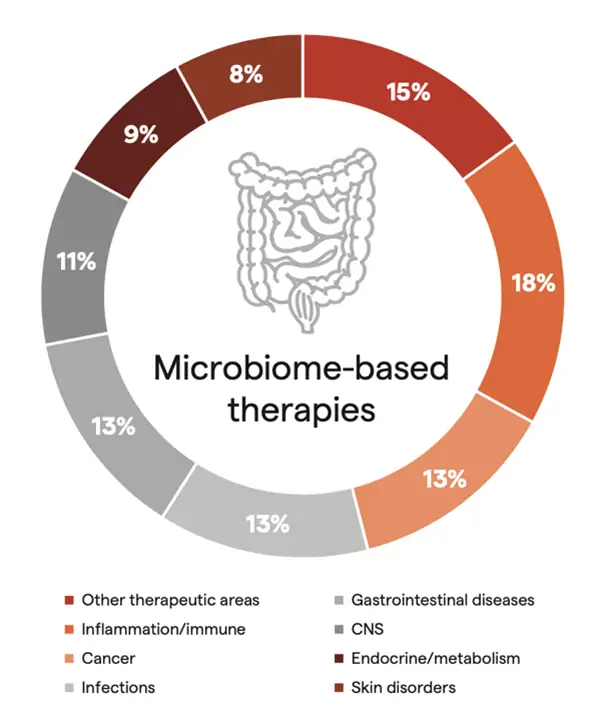 Figure 1: Breakdown of microbiome-based therapies under development.
Developing a First-of-Its-kind Enteric Manufacturing Technology
Lonza's R&D teams are great partners to help solve today's most pressing therapy problems, from the earliest stages of clinical development to scale-up. Building on the Capsugel® legacy of developing and launching new and innovative oral solid dosage forms, the Hard Capsules, Technology and Applications R&D teams worked together to develop a solution to address challenges with enteric delivery. To allow release of the content of capsule in the right place at the right time - in the small intestine and not the stomach – in depth testing was conducted and various applications were explored.
Our solution involves the construction of a bi-layer capsule to assist in acid protection and enteric delivery of drug modalities. The resulting Enprotect® capsules comply with EU and US pharmacopeial specifications for delayed release capsules. Our teams also conducted a series of tests to help provide effective enteric delivery by the Enprotect® capsules, including:
Capsule Opening Testing: confirmed that the capsule does not open before 2 hours in acidic media but opens rapidly at neutral pH.
Stress Testing: demonstrated how the capsule is able to protect acid-sensitive small molecule filling (esomeprazole) from degradation.
Disease-Specific Testing: Evaluated in an acidic environment to simulate a condition, for example, pancreatitis.
In Vivo Testing: Tested in healthy volunteers in a fasted condition (when the stomach is more acidic) and in a fed condition (after consumption of breakfast). Demonstrated that the capsules can withstand the stomach's acidic media for up to 240 minutes, with capsules reliably opening in the small intestine whatever the condition.
Benefits of the Bilayer Technology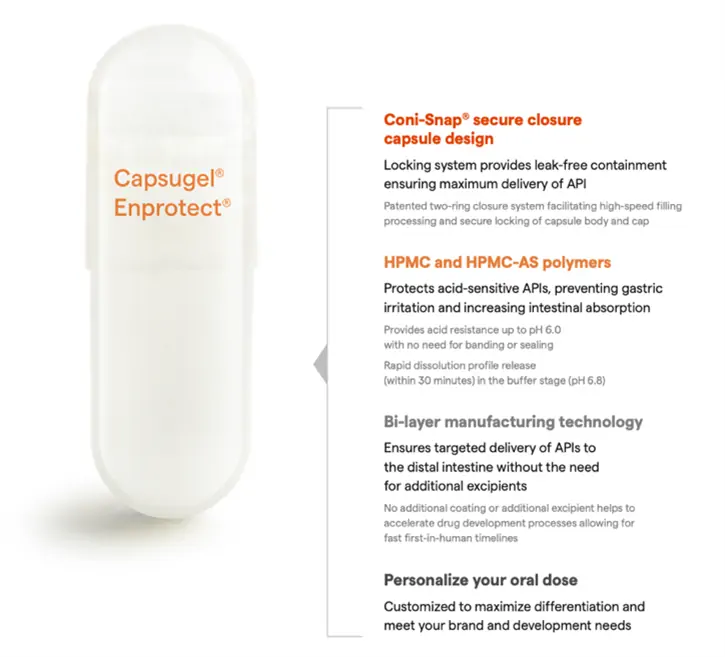 Figure 2: Enprotect® capsule and its bi-layer design.
Central to the innovation is the unique bilayer technology (see Figure 2) that allows us to provide capsules with improved mechanical properties. With this approach, we can apply polymers with specific functions on the exterior, expanding the range of possibilities in capsule development. In the case of Enprotect® capsules, we use HPMC-AS polymer that protect acid-sensitive APIs, prevent gastric irritation and allow intestinal delivery.
Unlike conventional methods that require additional coatings, often altering the capsule dimensions, our bilayer technology maintains the capsule's exact shape and size to standard. It means our customers do not need to adapt their filling equipment, and provides a targeted delivery of APIs, drugs, or therapies to the intestine. It is the first truly enteric capsule with standard dimensions. To support the bi-layer technology and effective delivery, the Enprotect® capsule's design utilizes the patented Coni-Snap® secure closure system, for leak-free containment. This two-ring closure system simultaneously facilitates high-speed filling and guarantees a secure lock between the capsule body and cap.
"Enprotect® capsule is the first truly enteric capsule with a standard dimension. This means our customers are empowered to streamline their processes because they just need to fill and close the capsule. As a result, the timeline from clinical development to market entry is shorter and patients can get access to more health solutions sooner."
– Rémi Fournier, Lead, R&D Hard Capsules.
Accelerating the Timeline for Patient Access to Treatment Solutions
As the industry continues to grow and new health solutions are needed, we must develop new technology to help drug candidates progress through clinical development. Lonza's Enprotect® capsule technology helps our customers address industry challenges and the hurdles in the drug development pipeline by offering a unique solution from early drug product development to commercialization—meaning that patients have the potential to access a variety of new health solutions faster.
The Enprotect® capsule is more than a scientific advancement; it's a testament to Lonza's commitment to meeting the evolving needs of the healthcare field and helping patients have access to more needed, efficient treatments faster than ever.
---
References:
Langer R, Peppas NA. Advances in biomaterials, drug delivery, and bionanotechnology. AICHE J. 2003; 49:2990–3006.
Lonza Capsugel® Enprotect® brochure https://go2.lonza.com/enprotect
Search Results | Beta ClinicalTrials.gov, August 17, 2022
Market Study Report. "Global human microbiome therapeutics market size to cross USD 1,544 million by 2027." [Press Release] 21 Oct. 2020. https://www.globenewswire.com/news-release/2020/10/21/2111672/0/en/Global-human-microbiome-therapeutics-market-size-to-cross-USD-1-544-million-by-2027.html
Transparency Market Research. "Human Microbiome Market: Rising Clinical Trials to Aid in Market Development." [Press Release] 27 July 2020. https://www.biospace.com/article/human-microbiome-market-rising-clinical-trials-to-aid-in-market-development/
Evaluate Pharma