We deliver technologies to enable a healthier world.
Lonza Bioscience provides life science researchers with the tools they need to develop and test therapeutics, from basic research to final product release.
We strive every day to make a meaningful difference in the world, whether by delivering innovative solutions to prevent, treat and cure diseases, and by ensuring patient safety.
Join our journey and elevate your potential at Lonza.
At Lonza Bioscience, we deliver critical technologies to enable a healthier world.
Around our network, and at our Walkersville site, we take pride in what we do because our work can have an extraordinary impact on people's lives. We strive to bring together exceptional colleagues who share our passion for our purpose, and we are proud to offer an environment that encourages development and provides opportunities to engage in work that has an impact on world health.
At Lonza, we value the power of diversity in talent, background and experience to drive productivity, innovation and growth. We provide our people with the freedom and support to enable leading-edge thinking to drive more successful business outcomes for our customers.
Together, our people deliver transformative innovation and rethink how we work, setting the standard for excellence across every aspect of the value chain.
Join our journey and elevate your potential at Lonza Bioscience, Walkersville.
David McErlane
SVP, Bioscience Business Unit Head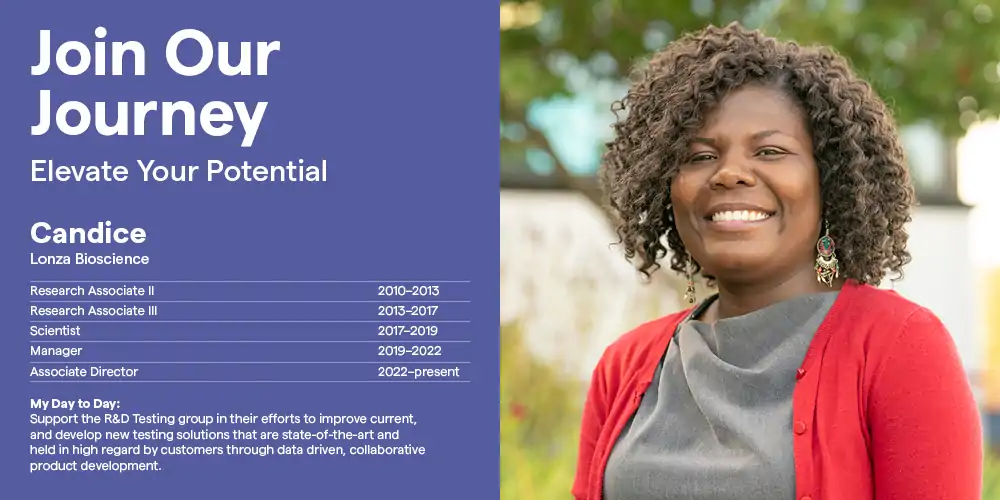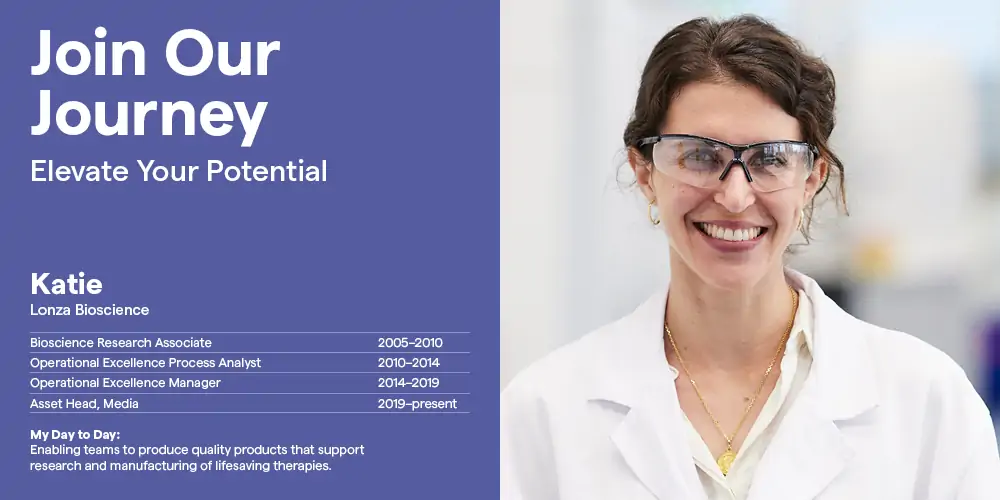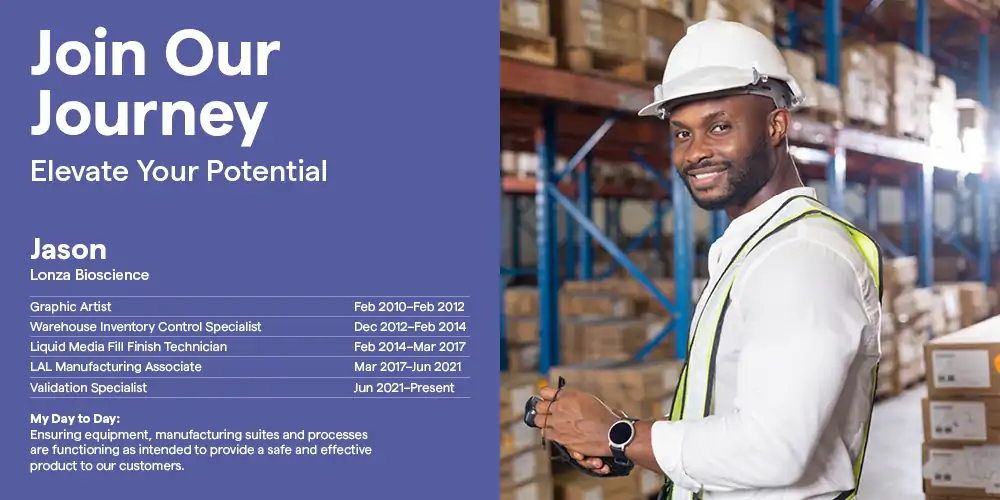 ​
Discover Lonza Bioscience Walkersville
Family
Career Growth Opportunities
Work/Life Balance
Location
Discover Frederick, MD
Our Walkersville, MD site is the largest manufacturer for Lonza Bioscience Solutions and is located in Frederick County, conveniently situated near Washington D.C., Baltimore and Pennsylvania. It's close to both beaches and mountains and combines rural, suburban and urban living. Everything you need or want is right at your fingertips.
For more on Frederick County click below:
---
​